Bennett & I met a friend and her son at the pool this afternoon for a couple of hours. I think Megan & I would've stayed all day if it weren't for a couple of boys who needed a nap. I was a little surprised that it took Bennett a little while to warm up to the idea of getting in the water, but once he did, he wanted to explore! He kept walking out of the water (it's a zero entry pool), to the other side of the pool and back in. Then he really wanted to "swim" by himself in the 2+ foot area. He was getting so mad that I wouldn't let him go. He fell a bunch of times when he was walking around and got a mouthful of pool water, but he just coughed a few times and kept on playing. No big deal.
Last year Bennett was still so little that it wasn't a whole lot of fun to go more than once or twice. I'm hoping that we get to go more often this summer. My poor legs are so white that I glow in the sun. Eek. Not that I'll get tan anyway. It just doesn't work like that for me. Here's a picture of Matt & I after I spent 2 months in Jamaica on a missions trip: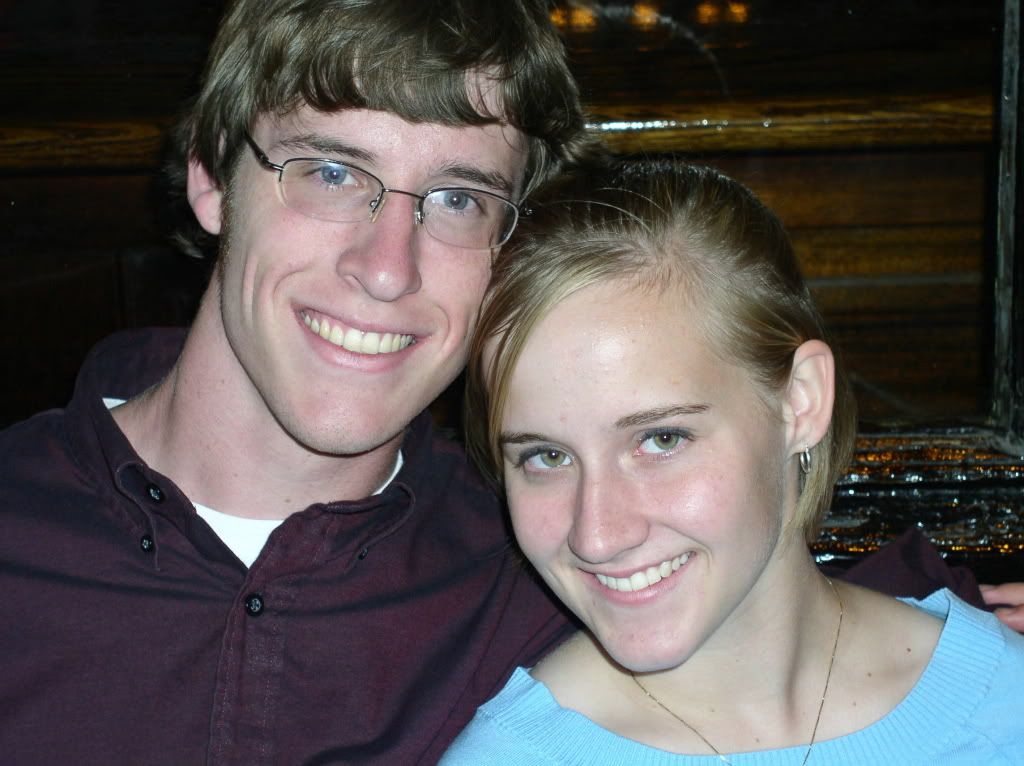 And here's a wedding picture. I tanned for
months
before Matt & I got married. Can you tell? I didn't think so.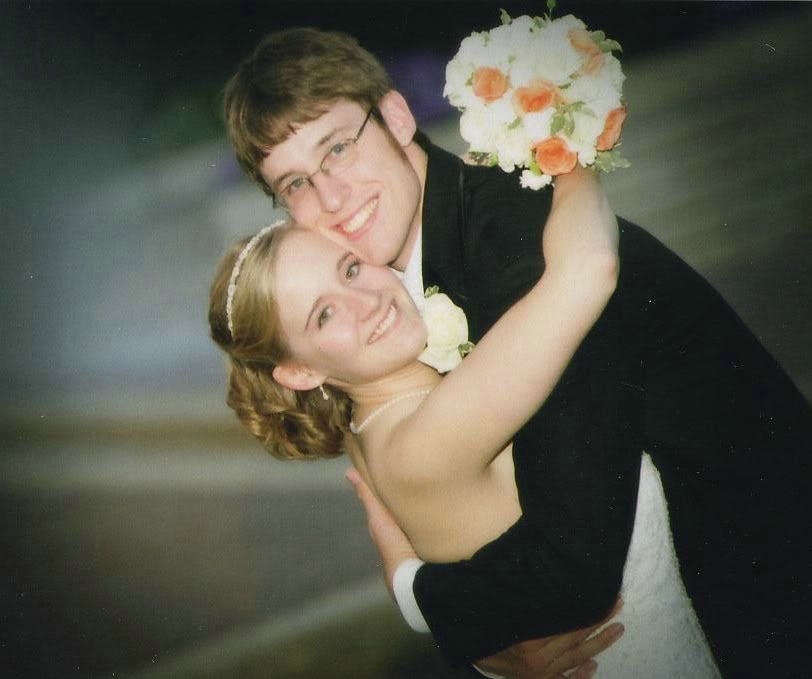 I have the Kodak PlaySport Camera & it's waterproof for around 10 feet under water. It was great to get video and pictures without having to worry about ruining the camera in the water. Enjoy some pictures from today!

Bennett waiting for Megan & Bryson to get to the pool.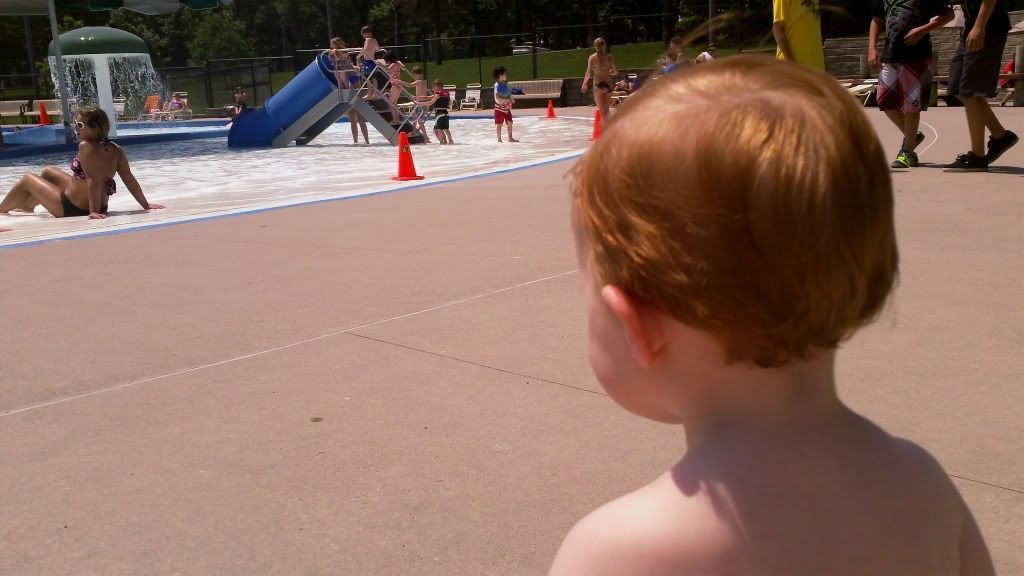 Checking out the pool, but still unsure about it.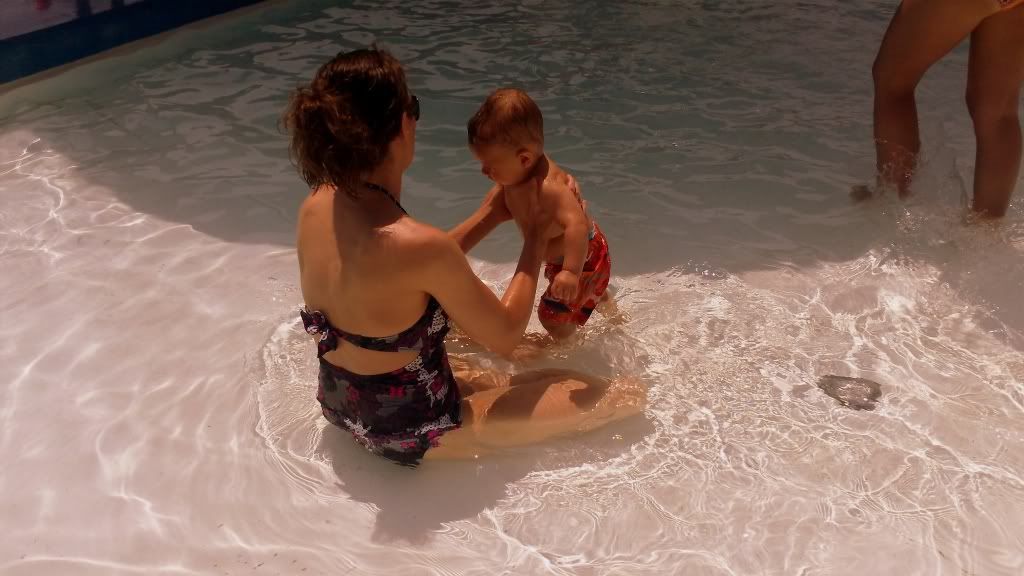 Megan & Bryson splashing in the pool.